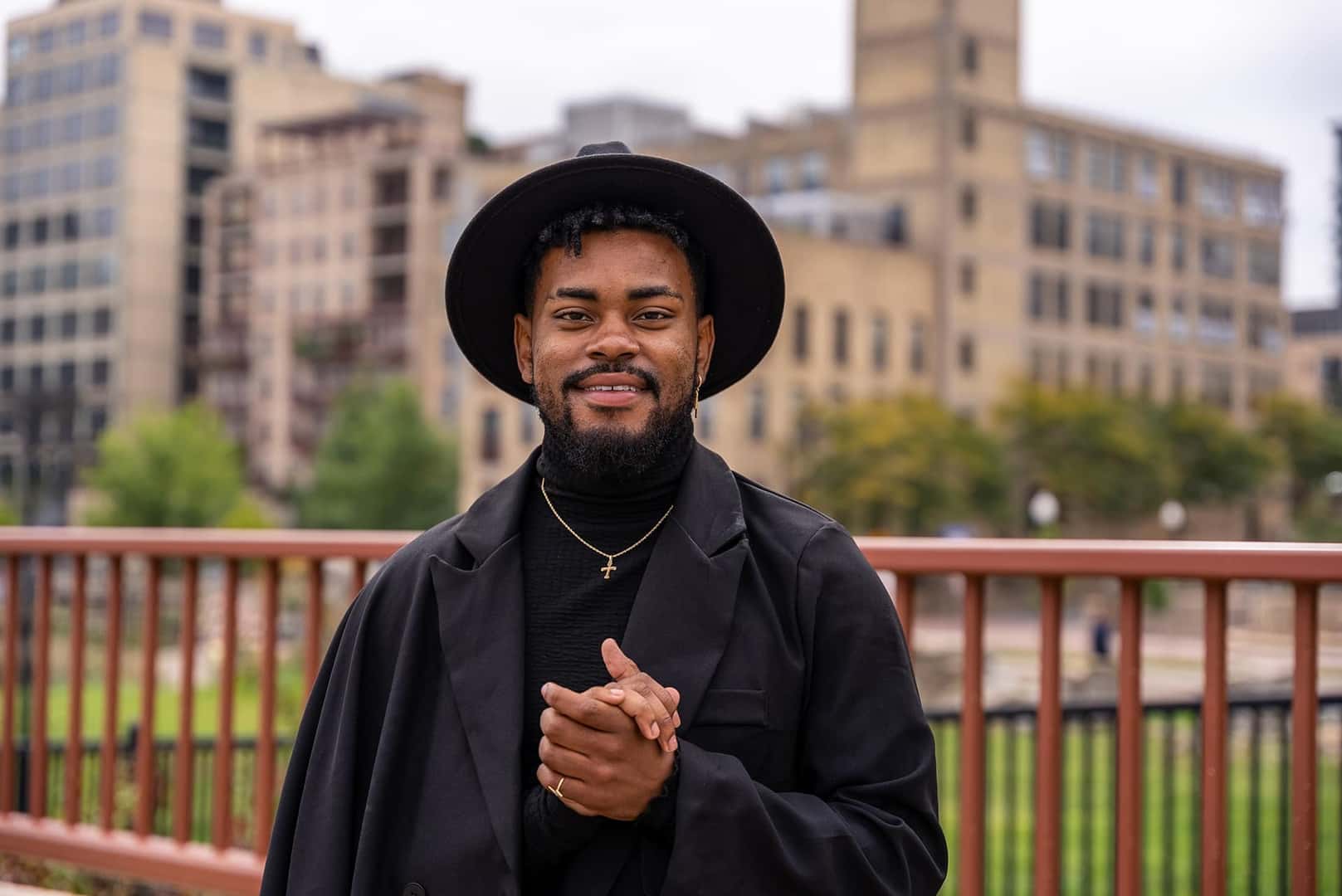 Spring 2021
Morrie's
Fashion Foward
Scholarship Winner

It is our honor to introduce Mike Byers, CEO of Energy Gear, as the first-ever recipient of the Morrie's Fashion Forward Scholarship. Mike is the charismatic and creative force behind Energy Gear, a deeply conceptual and futuristic brand of versatile, unisex clothing and accessories aimed at giving the wearer a deeper sense of connection to the mind, body, and spirit.
Michael Byers was born and raised in Gadsden, Alabama,but quickly found a home and community here in the Twin Cities. Coming from a long lineage of entrepreneurs, musicians, and artists, he's always had an interest in being a trailblazer in his own regard."In grade school, I stayed in trouble for selling rubber band necklaces, painted shirts, candy, and anything else a profit could be made from. The mentality has always been there," Mike commented.
Mike has always had a knack for fashion, but only recently decided to pursue that passion in the form of a career. He tested the waters with selling custom t-shirts and reselling shoes. It was then that starting his own brand seemed within reach.
With that, Energy Gear was born. Energy Gear's brand is a reflection of life's positives and negatives, strong mindsets, and passion. "As the brand and myself continue to mature," Mike explained, "I further realize energy goes much deeper into spirituality, bodily chakras, and is something that can actually spread a positive light in a world that focuses so heavily upon the darkness."

LEARN MORE